Bio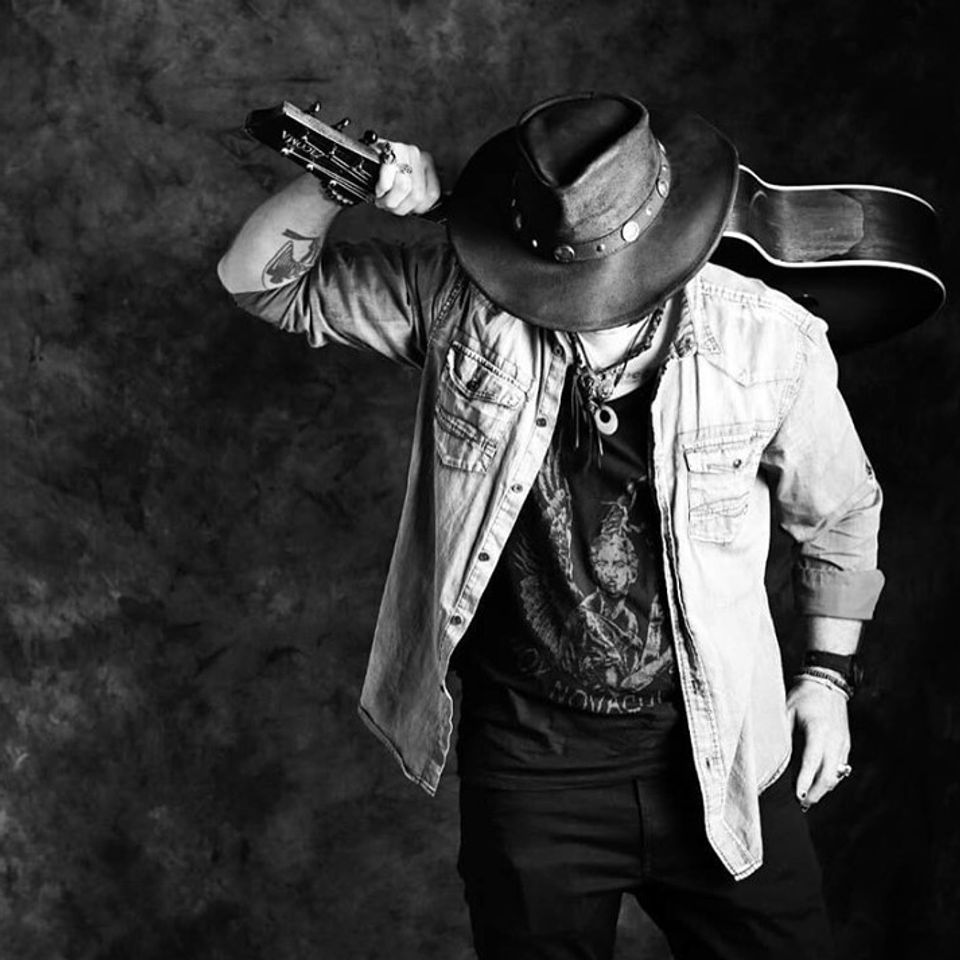 Jesse James Burnitt
Guitarist | Singer | Songwriter | Performer
Americana, Folk, Southern Gothic, Blues
For the past decade Jesse James Burnitt has been serving up his own blend of a modern Americana stew.
A mashup of myriad genres: Americana, folk, roots, blues, indie rock, alt-country, southern gothic, and a little punk swagger ~ under the moniker, Jesse James & GGBR.
Jesse is currently working on an album of original Americana/Folk songs due out later this year: Thistles
~ tales of life, love, and redemption in the mountains, the desert, and the south. Comparing landscapes to relationships with subtle poetic metaphor, but leaving the doors wide open for individual interpretation. Beauty mixed with pain in complex simplicity.
This is Thistles.
Jesse was born in Anchorage, Alaska. The middle son of an oil field explosives tech from Louisiana and a hippie adventurer from California, he calls himself a "Cajun Hippie Eskimo". Jesse currently resides in Salt Lake City, Utah where he draws inspiration from the magnificent mountain ranges and stark desert landscapes. Jesse is an accomplished performing musician, singer and guitarist with a true rock & roll spirit. 
Jesse's recent accomplishments include performing in two productions of Hedwig and the Angry Inch as the guitarist in the band, and was a member of the successful San Antonio-based synthpop group, Dawn of the Phoenix. 
Jesse was a founding member of the Americana / alt-country group, Ghostowne in Salt Lake City, Utah. After recording two albums and playing over 200 shows with GT, Jesse joined the goth-rock group, Redemption (bound), recorded two albums with them and played around the mountain west and California. Jesse's work with Redemption (bound) led to an invitation to join the death-rock group, Tragic Black, with whom he recorded one album and an EP, and had the amazing experience of a short European tour and an appearance at the Wave Gotik Treffen, the largest gothic music festival in the world.
Jesse is always on the lookout for an inspiring collaboration, fill-in gigs, and opportunities to play solo or with a combo. 
"If you need an experienced side man, hired gun, tour mate with a clean driving record, or just a great guitar player, call this guy!" ~anonymous