Man! 
I was thinking about that beautiful nylon string guitar intro to Crazy On You this morning... 
-Heart - Crazy on You (Live 1977) 

Nancy opens it up with this beautiful Spanish guitar-inspired intro, the crowd all clapping in unison (and in time!), then Howard Leese drops that riff! Heavy!!!
Such an amazing song! Catchy guitar hooks, solid playing, and those meandering parts and little bridges that no one seems to do anymore. 
I guess they typically didn't play all the bridges live, but this song in its bare bones is Solid Gold Rock & Roll.
It's not simple, but it's simple enough ~ dig?

This whole record, while definitely rooted in that sweet 70s vibe, is a solid listen front to back. 
I love records that take you on a journey, have some cohesiveness between tracks, but also have a few dream sequences or little trips into something else. Like a good film!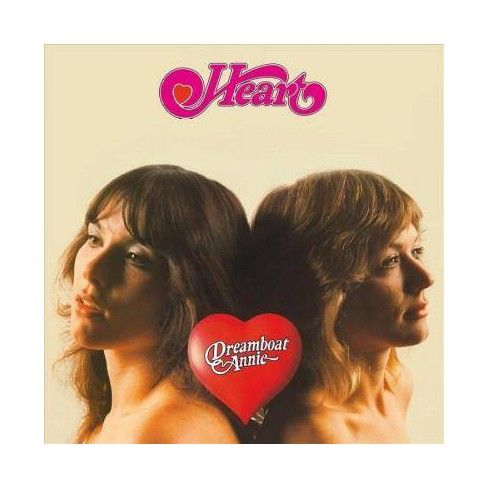 The opener, Magic Man, and Crazy on You are the standout bombastic hard rock tracks that put Heart on the map as a capable rock & roll machine, but Dreamboat Annie and How Deep It Goes rival some of the best folk rock of the era. White Lightning And Wine gives us a hint of that funky groove that reappears later on the album Dog & Butterfly in the song Straight On.
Break out the vinyl, sink into a comfy chair, and take yourself on a little trip.